Flexible and adaptable to your

omni-channel strategy
Flexible and
adaptableto your

omni-channel strategy
DRUID is a versatile, scalable solution and is integrated with multiple platforms. Reuse our integration experiences to build your onmi-channel strategy, connect your systems with DRUID or request a quick integration. Agility is the key to satisfying consumers.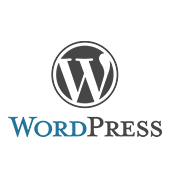 Incorporate DRUID as a system for capturing and identifying users within your WordPress project. Add a layer of identification and registration to your site and start mapping out a consumer-centric strategy.
Take advantage of Social Login and capture data for your CRM or e-commerce strategies. Make it easy for your users to access with our integrated SSO (Single Sign On) control and simplify development and UX to the max.
KNOW THE REST OF INTEGRATIONS
FOR AN OMNI-CHANNEL EXPERIENCE
DRUID is a flexible, adaptable and scalable solution with multiple integrations and connectors to support international Data Marketing & eCRM projects. Take advantage of our experience to build your omni-channel strategy and transparently connect your digital ecosystem.
KNOW THE REST OF INTEGRATIONS
FOR AN OMNI-CHANNEL EXPERIENCE
IF YOU DO NOT FIND THE INTEGRATION YOU ARE LOOKING FOR
TELL US YOUR PROJECT